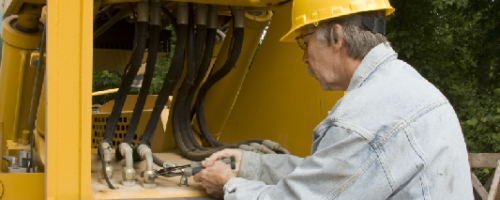 Born out of the multifaceted Smith Oil Corporation, founded in the early 1900's, Smith Industrial Rubber and Plastics as it is known today began as an automotive parts wholesale division of Smith Oil after WWII. Initially selling Goodyear tires, belts, and hoses under the TBA Division moniker, customer demand quickly led to the formation of the Industrial Rubber Products division. Smith Industrial Rubber rapidly became a large distributor of Goodyear Industrial Products to a variety of regional customers.
The Industrial Rubber Products division was acquired by the Dearborn Rubber Corporation in 1976, establishing Smith Industrial Rubber and Plastics, and today is a privately owned company. In the time since its official formation, Smith has remained a leader in the field of industrial rubber fabrication and distribution, serving all markets from farming to aerospace.
Industrial Hose Products
Dye Stamping
Hydraulic Assemblies
Fluid Power
We take pride in our products and work hard to provide you a path from manufacture to final hose testing to ensure you get the best possible hoses and fittings.
Singer Industrial is a group of value added distributors in the industrial rubber products industry.  We have 39 locations in the U.S. that service a diverse market portfolio including petrochemical, oil/gas, food & beverage, OE equipment, marine, MRO, construction and rental supply.
Our extensive product offering includes industrial hoses, hydraulic hoses, metal hoses, composite hoses, conveyor belt, and rubber, metallic & non-asbestos gaskets as well as industrial supplies.  We also offer value added services including on-site hose and conveyor belt inspections, installations and repair, hose testing services, engineering/consulting services and training.
Smith Industrial is a platform business unit of Singer Industrial who focuses on:
DYE STAMPING
HYDRAULIC ASSEMBLIES
INDUSTRIAL HOSE
CONVEYOR BELT

PLASTICS
SNOWPLOW RUBBER

We are proud to offer our exclusive OnGuard™ Hose Management Services and asset tracking program.  Coupled with our world class hose fabrication, we are able to deliver the most consistent, reliable and safe hose assemblies in the industry.